When you begin transitioning your household products to safer alternatives, making the switch to a non-toxic mattress is a big one. Conventional mattresses are filled with all types of chemicals, from toxic fire retardants to volatile organic compounds (VOCs), which can disrupt hormones and cause long-term health issues. It can be overwhelming because buying a new mattress is an investment—both financially and with your sleep hygiene, too! But purchasing a non-toxic mattress is an investment worth making, especially if you have any health problems or are making a purchase for a little one.
This post may contain affiliate links, which means we may earn a small commission if you choose to make a purchase. We only make recommendations that are genuine and meet our ingredient/material safety standards.
The Problems With Conventional Mattresses
The average person spends 26 years in bed over the course of their lifetime! That's a lot. Considering how much you might be absorbing from your mattress during all of that time might make you think twice about what kind of materials are involved in making your mattress. Here are some of the potential problems with conventional mattresses:
Volatile Organic Compounds (VOCs)
Conventional mattresses contain VOCs in the form of solvents, glues, foams, flame retardants, etc. Common VOCs included in conventional mattresses (especially memory foam ones) include things like formaldehyde, toluene, and other hard-to-pronounce chemicals like, benzene, trichloroethane, and perfluorocarbon.
Exposure to VOCs can increase your risk of all sorts of health issues, from short-term problems like headaches and dizziness to more longterm issues like cancer and nervous system damage. Vulnerable populations like children, the elderly, and those with health conditions like asthma or chronic illness are more susceptible to the potential negative effects of VOCs.
Off-Gassing
Off-gassing is what we call the process of these VOCs leaking out of new mattresses (along with other furniture, home goods, and cleaning supplies). When you get a new conventional mattress, it's filled with all these extra chemicals which then slowly leak into your home and body as you sleep. Depending on the type of mattress, it can take weeks, months, or even years for the off-gassing "process" to complete. You can read more about VOCs and off-gassing here.
Greenwashing
Greenwashing (when something is marketed as "eco-friendly" even though it's really not) is often a common problem with conventional mattresses as well. Many brands may claim their mattress is "eco-friendly" or "non-toxic" simply because there is one aspect of the mattress that is less bad than it used to be. But just because a certain product is less bad does not mean it's truly safe. That's why we recommend sticking to the brands below when you're doing your research.
What is a Non-Toxic Mattress?
Non-toxic, natural, and certified organic mattresses don't contain harmful chemicals like VOCs, they don't contribute to indoor air pollution, and they don't put you and your family at risk for long-term health issues. Plus, non-toxic mattress brands prioritize transparency—they share the materials used in detail, complete with third party certifications that give their claims credibility.
You can check out our full guide to non-toxic bedroom furniture here and our guide to non-toxic bed frames to go with your mattress right here!
Certifications For Non-Toxic Mattress Brands
Most of the brands below come with a host of third party certifications, which is great because it means their claims about no- or low-toxicity have been third party verified. But it can be difficult to sort through all of those different labels and acronyms, so here's a quick breakdown of what each one means:
OEKO-TEX: This certification indicates the products is free from chemicals known to be harmful to humans.
GOTS: This stands for Global Organic Textile Standard. When it comes to mattresses, GOTS certification is usually referencing the cotton used, indicating that it's been organically grown and processed without things like herbicides and pesticides.
GOLS: GOLS is like GOTS, but for latex (Global Organic Latex Standard). This is actually the first standard for latex and it means that the latex used in the mattress comes from certified organic rubber trees.
GREENGUARD: The GREENGUARD certification indicates that the product has been tested and confirmed to have low VOCs. Look for GREENGUARD Gold as opposed to the standard when possible, because it means the product has been tested for an additional set of chemicals.
MADE SAFE: This is another certification that looks at a wide variety of toxins, from flame retardants to VOCs, carcinogens to heavy metals, and more. This is a pretty strict and comprehensive certification when it comes to toxins, so you can trust that a product is made with safe ingredients!
Rainforest Alliance: This one refers to material that comes from tress (like latex for example), and how it was sourced. Rainforest Alliance certified products mean the materials were sourced in an environmentally-responsible way that doesn't lead to deforestation.
P.S. If you're looking for non-toxic, certified organic sheets and bedding sets, check out this article!
What Is the Best Non-Toxic Mattress?
There's a lot of personal preference that goes into choosing a mattress. But here are the best non-toxic mattresses we recommend. They all come with some sort of trial or guarantee, so you can rest easy knowing that if it's not a good fit for you, you can send it back.
Avocado's completely non-toxic, natural mattress is handmade in the U.S. out of GOLS certified organic latex along with GOTS certified organic cotton and organic wool (they also have a vegan option without wool). One of the most eco-friendly mattresses on the market, it's also GREENGUARD, OEKO-TEX, and MADE SAFE certified. That means it's completely non-toxic—no polyester, polyurethane foams, chemical flame retardants, or other toxins. Avocado is perhaps the only mattress company to actually list their full, in-depth ingredient list on their website.
Carries: Mattresses (including crib), mattress toppers, pillows, sheets, bed frames
Price: $899 – $1,799. Financing available through Affirm.
Risk-Free Features: Free shipping, 1-year trial, 25-year warranty
Happsy's mattress is made out of materials like organic cotton, wool, and latex. It contains zero synthetic flame retardants and no toxic glues or adhesives. It carries a ton of certifications, including GOTS Organic, MADE SAFE, GOLS, FSC, Rainforest Alliance, GREENGUARD Gold, Formaldehyde-Free from UL, and more.
Carries: Mattresses (Twin, Twin XL, Full, Queen, King, Cal King), Pillows, Mattress Toppers and Pads, Bed Foundation
Price: $899-$1,699. Financing available through Affirm.
Risk-Free Features: 120-Night Trial, free shipping & returns, 20-Year Warranty
PlushBeds' mattresses come with a host of certifications to ensure that it's natural and non-toxic, from GOTS certified organic cotton to GREENGUARD to OEKO-TEX and more. They do carry some more "conventional" mattresses as well, but their line of eco-friendly, natural, and organic mattresses are made only from healthy materials like organic latex, cotton, and wool. You can choose the height and firmness of your mattress, and they have charts and guides to help you figure out the best fit for you.
Carries: Mattresses, mattress toppers, pillows, bed frames, sheets, comforters
Price: $699 – $1,799. Financing available through Klarna.
Risk-Free Features: Free shipping & returns, 100-night trial, 25 year warranty
White Lotus carries a variety of different mattresses that are made out of GOTS organic cotton, wool, latex, and "Evergreen Foam," which is free from a list of toxic chemicals like flame retardants, formaldehyde, and parabens. A lot of their mattresses are thinner than most, if you like that aesthetic and it's okay on your back!
Carries: Mattresses, Pillows, Duvets, Bedding, Bean Bags, Stow-Away Mattresses
Price: $479 (Crib) – $2,075.00
Risk-Free Features: 120-Night Guarantee, Free Shipping, 10+ Year Warranty
If you're looking for a more affordable non-toxic mattress, Eco Terra is a great option. Their Hybrid Latex Mattress is handcrafted in Los Angeles using 100% natural Talaylay latex and then covered with organic cotton and wool. Their materials carry OEKO-TEX and GOTS certifications. You can choose medium and medium-firm for the mattress, and then add a topper (from soft to medium-firm) if you'd like.
Carries: Mattresses & mattress toppers
Price: $839-$1,349 Financing available through Klarna.
Risk-Free Features: 90-day trial, 15-year warranty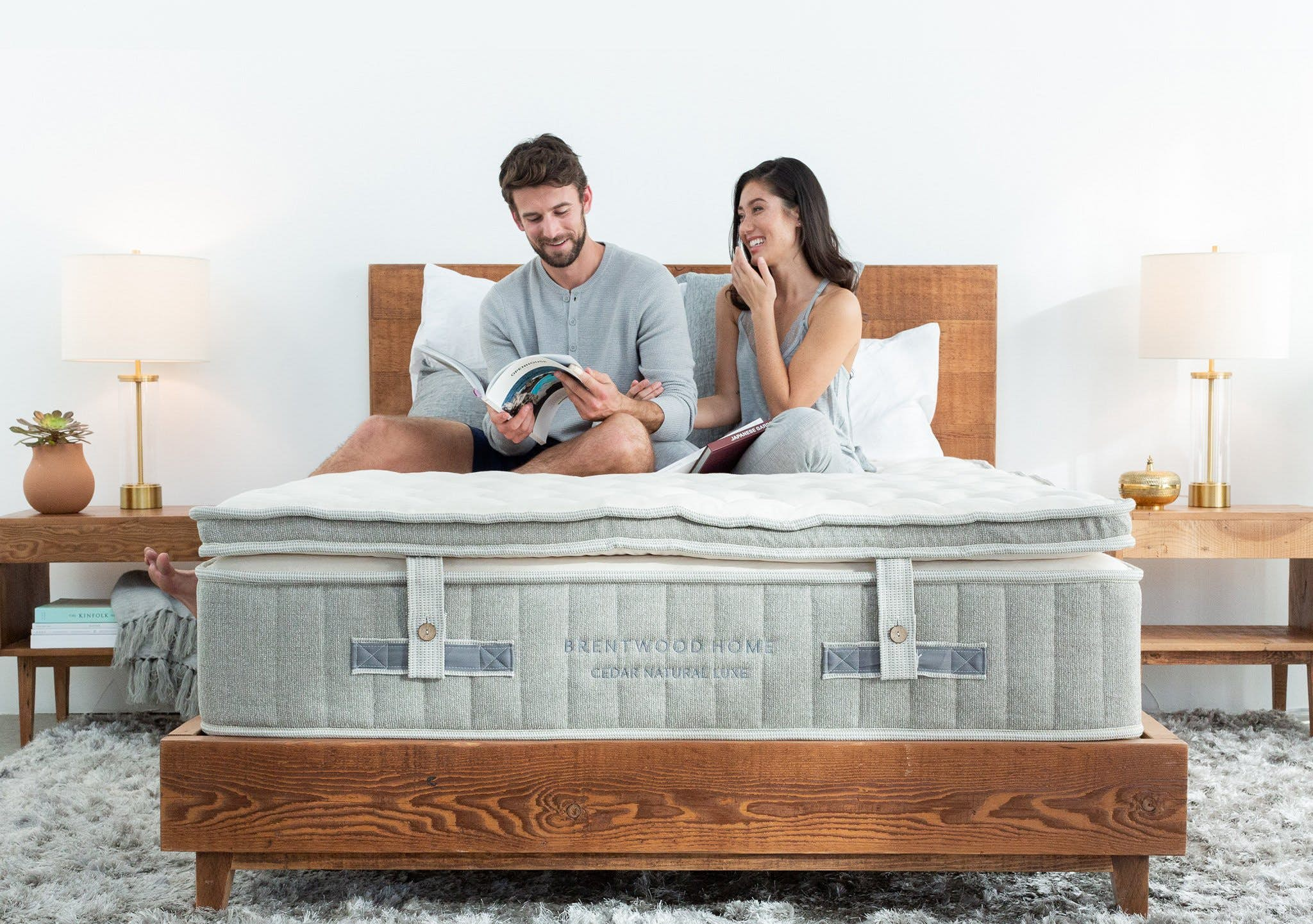 Brentwood also has a variety of conventional and non-toxic mattresses. Their Cedar Organic Luxury mattress is made in the U.S. out of completely organic materials like organic cotton, wool, and natural latex. It carries a lot of certifications, including GOLS, GOTS, and GREENGUARD.
Carries: Mattresses, mattress toppers, bed frames, yoga cushions
Price: $1,499 – $1,799. Financing available through Affirm.
Risk-Free Features: Free shipping, 1-year trial, 10-year warranty
Woolroom carries a few different wool mattresses of varying thicknesses (from "Classic" to "Deluxe" to "Luxury). These mattresses are hand-crafted by fourth generation mattress makers in South Carolina, and the British wool filling is fully traceable.
These mattresses meet the US regulations for flammability but WITHOUT any synthetics. Yep, they're completely free from all latex, foam, glues, or any other synthetics. They also carry other natural bedding like mattress covers, comforters, and more.
Carries: Wool mattresses, mattress toppers, & bedding
Price: $900-$3,150
Risk-Free Features: 100 Night Sleep Trial, 10 year manufacturing warranty, Free shipping
If you loved your old toxic memory foam mattress, Awara's latex mattress would be a great alternative for you to try since it's made out of a non-toxic and natural latex foam instead. It's completely free from toxic chemicals and uses natural New Zealand wool as a fire retardant. Awara does lack some of the third-party certifications that the other mattresses have to verify their safety claims.
Carries: Mattresses, mattress toppers, bed bases, pillows, sheets, duvets
Price: $999 – $1,499. Financing available through Affirm.
Risk-Free Features: Free shipping & returns, 1-year trial, forever warranty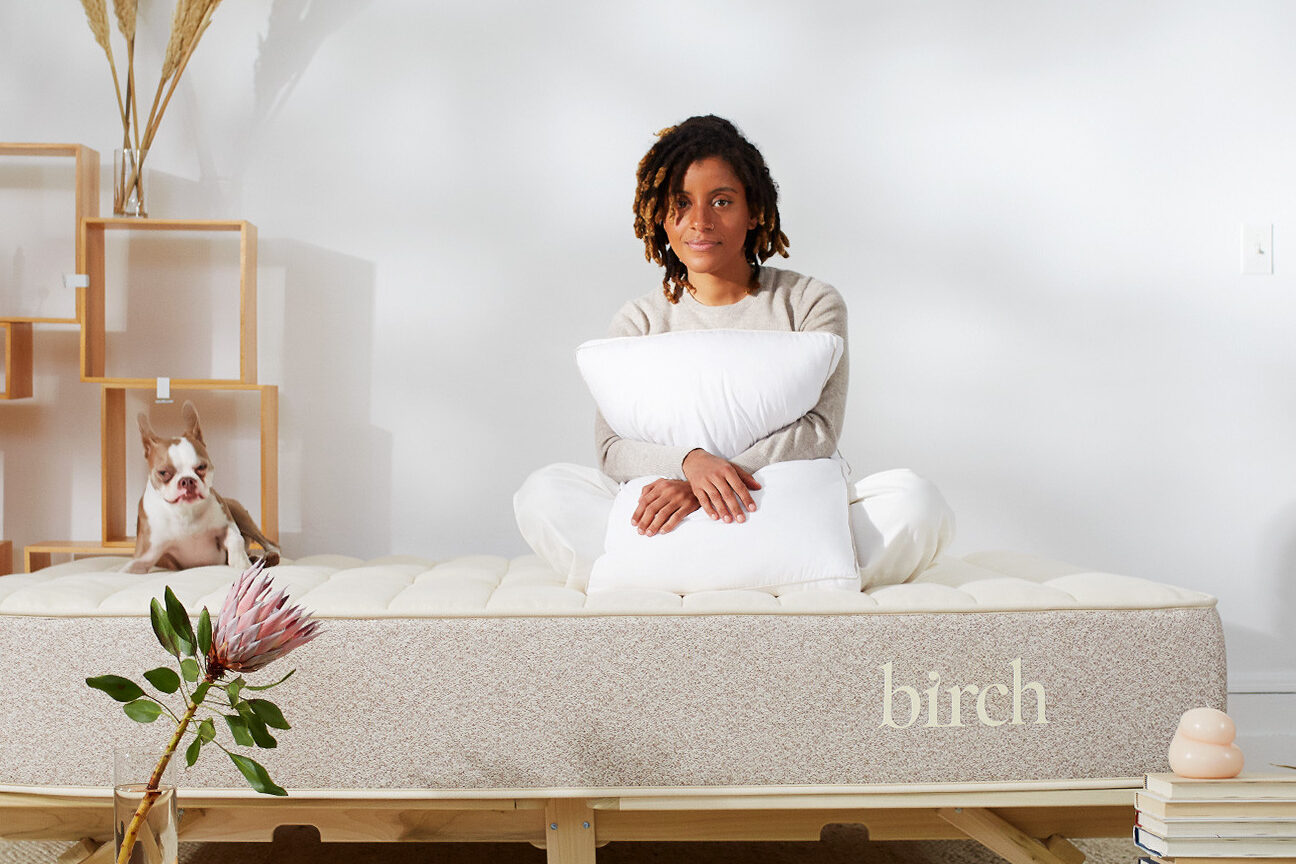 Made from natural Talaylay latex, cotton, and wool, the Birch Mattress also carries a host of non-toxic certifications like GREENGUARD Gold, GOTS certified organic, OEKO-TEX, and more. They go really in depth about their material sourcing on their website and are committed to sustainability every step of the way.
Carries: Mattresses, pillows, toppers, bed frames
Price: $1,049 – $1,799. Financing available through Klarna.
Risk-Free Features: Free shipping, 100-night trial, 25-year warranty
What is the Best Non-Toxic Crib Mattress for a Child?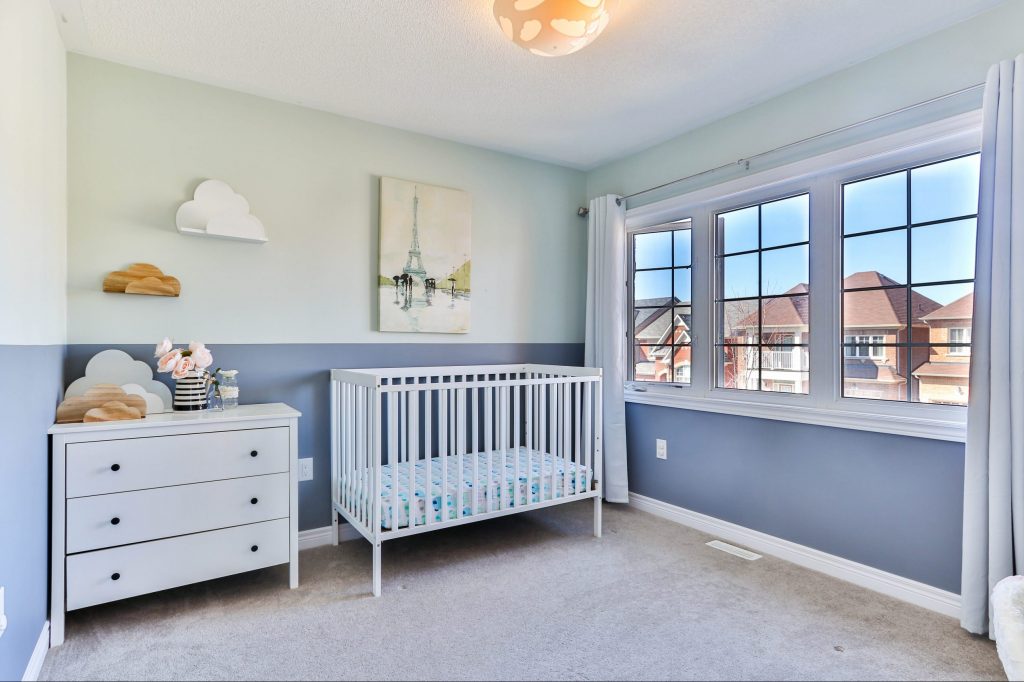 Instead of one or two non-toxic mattresses available, Naturepedic's entire line is completely safe, from the more affordable Classic mattress to their luxury Halcyon. They use materials like organic cotton, organic wool, latex, and glueless coils, all with third-party certifications to ensure safety. Naturepedic might have the widest variety of options for baby and kid beds of all the green mattress brands included on this list.
Carries: Mattresses (adults, babies, kids), pillows, mattress toppers, bedding
Price: $259 – $9,999. Financing available through Affirm.
Risk-Free Features: 30- to 90-day money-back guarantee, free shipping, warranties vary by mattress model
---
Best Non-Toxic Mattress Topper / Organic Mattress Pad
Many of the brands above carry non-toxic, natural, and organic mattress pads and toppers as well—you'd be safe purchasing from any of them! The one we recommend the most is Avocado. You can either order your green mattress topper with your mattress so that it's attached, OR you can order JUST the topper and add it to any mattress.
It comes in three variations: Organic Latex Mattress, Vegan, and Alpaca Wool Plush—so you can get whichever one is right for you!
Best Organic Mattress for Side Sleepers
Side sleepers can end up with neck and/or back pain, so usually a contouring mattress is best. It can be difficult to find a conventional memory foam mattress that doesn't contain a multitude of toxins, which is why for side sleepers, we recommend Awara's Organic Luxury Hybrid Mattress with Natural Foam. This one boasts "premium Sri Lanka latex and wrapped coil springs to provide contour and a touch of bounce for supportive sleep throughout the night."
---
PIN IT:
Image Credits: Tatiana Syrikova, Burst, Sidekix Media, all product photos belong to respective brands